Chocolate IS an Essential!
We are open for phone orders and curbside pickup!
Chocolate IS an Essential
We are open for phone orders
and curbside pickup.
Although we had to make the difficult decision to close our show room for the safety of our staff and you the customer, we are still working Tuesday-Saturday with a small crew to produce your candy favorites.
We will take orders over the phone for curb side pick up.
To place your order, call 603-352-0326  between the hours of 10am and 4pm, Tues – Sat. We will contact you when your order is ready.
Notify us when you are ready to pick up your order and we will meet you in front of our store. Credit cards only please (MC, Visa, Discover).


From all of us here at YGS – stay safe.
Myan Chocolate
Ye Goodie Shoppe's Recipe Cayenne pepper, Cinnamon and Nutmeg
Chocolate Creams
Over 27 varieties!
Corporate Gifts
Boxed chocolates with your corporate branding. Ask for details.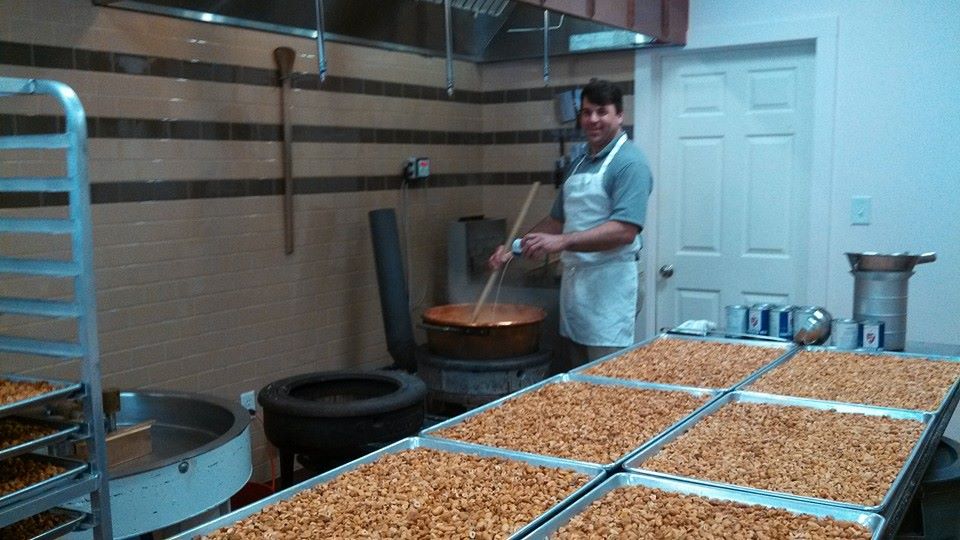 Ye Goodie Shoppe started in 1931. For over 89 years Ye Goodie Shoppe, Keene's own confectionery, has been making candy of the highest quality from the best ingredients, fresh butter and cream, and the finest chocolate. The delicious result is candy with exceptional flavor.
Ye Goodie Shoppe was located on Main Street from 1931 to 1985. It then moved to the Colony Mill Market Place on West Street for 24 years. In 2009, the store returned to its roots in the heart of downtown Keene, just down the street from its original location. Jason Smart, the owner and confectioner, can easily be seen making a variety of candies in the busy kitchen.